These selection of quilts are inspired by the Amish community and the use of their own vibrant colour combinations. I went to a talk given by Jan Jefferson must be ten years ago now and I brought a small cot sized quilt which inspired me to look at the way the Amish used their own clothing to make quilts for themselves rather than the newer printed fabrics they were being commisioned to make.
The quilt I purchased was made by Rachel Eisch and she has six children and lived in her own home on her mother-in-laws farm. Due to having difficulty with her pregnancies she was advised not to have any more but she made this quilt. After making the clothes for the family she had got into the habit of making a baby or cot quilt and this is what she had done so had given it to Jan.
It still hangs in my home today as a reminder that there are women all round the world recyling fabrics into beautiful quilts to be used.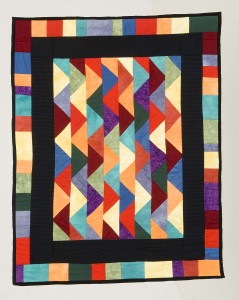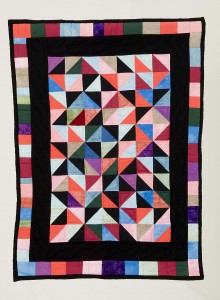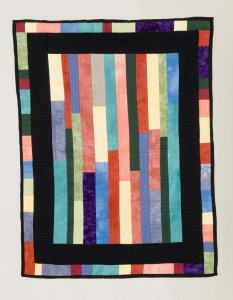 This wallhanging I made to celebrate my Welsh heritage several generations ago. It is called Sawtooth and has also been adopted by the Amish in their strippy quilts.