Indian Inspiration.
I developed a large sketchbook and collection inspired by visits to India, colours, art, culture and traditions. Exploring  many forms of media but especially printed and embroidered textiles. These then developed into richly detailed textile artworks using many of my collected treasures.
I had collected a lot of inspiration and artifacts and included them in these collage type works about the wedding.
I went to India, Jaipur in December 2013. Where I had an extraordinary holiday learning wood block printing, sharing techniques, inspiration, site seeing and shopping. See my India Sketchbook HERE
Visit The Old Art Room, India page HERE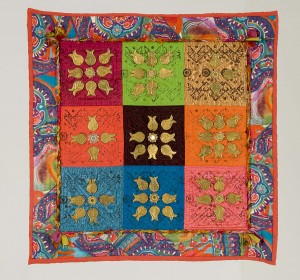 I went to Jaipur in December of 2013 with Jamie and Colouricious and made a daily journal of my visit to view click HERE 
This is the cover of my India, Jaipur Travels Sketchbook. See the contents by clicking the link at the bottom of the page.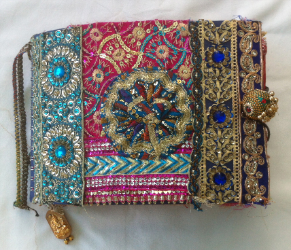 In January of 2014 I decorated The Old Art Room with all my Indian treasures to inspire and what colour it gave in January to the visitors. See below.
My Indian Elephant inspired by the ones we saw in Jaipur. It was fussy cut from 1960's fabric and adored with glitter.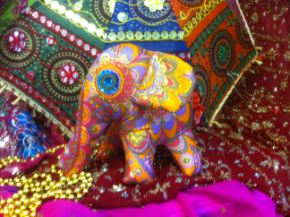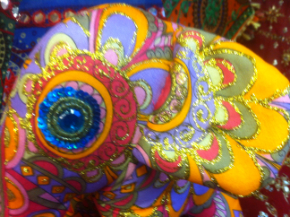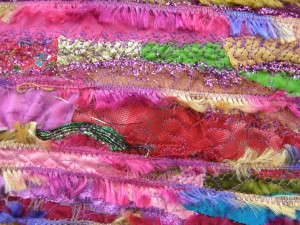 India Inspiration book cover
I loved dressing The Old Art Room with Gill after we returned from Jaipur.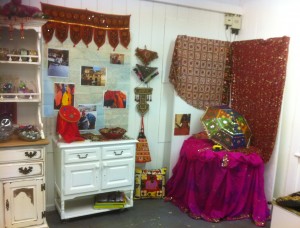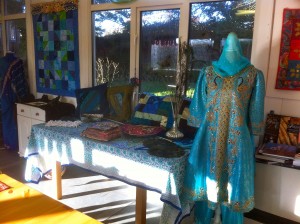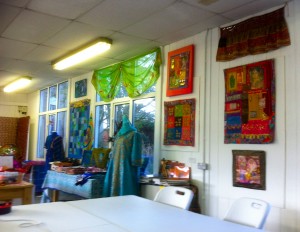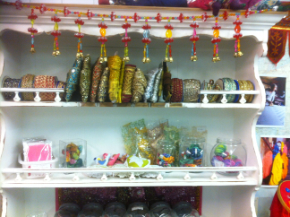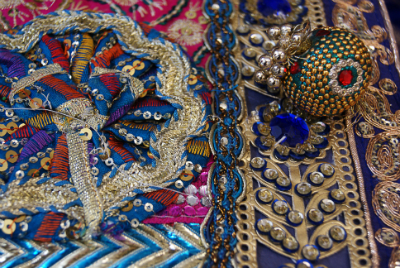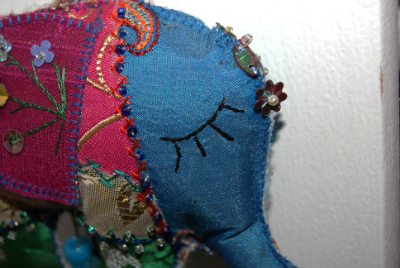 See For India Sketchbooks and Inspiration,click Here.